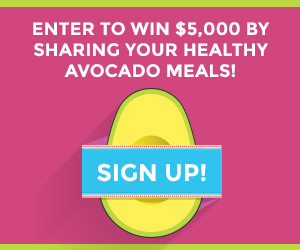 Does anyone love Avocados as much as I do? I know you are out there! Well there is an exciting opportunity to win $5,000 just with your recipe alone!
Click here to join the Échale Challenge
for Avocados from Mexico! Instagram your nutritious meals using avocados, and you could win $5,000!
This post contains affiliate links for which I receive small compensation if you enter via the link provided.